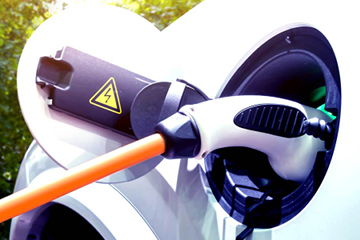 Electric Mobility
US-wide, 29% of CO2 emissions are coming from the transportation sector. In California, this is even 41%. For deep decarbonization (and air quality), electrification is therefore without any doubt the highest priority. The future of mobility is electric. Electric vehicles, connected cars, trucks and buses, autonomous vehicles are expected to dramatically change the mobility ecosystem and associated industrial landscape within the decades to come. Technological disruption is redefining and sometimes reinventing mobility. Some EV markets are more mature than others (e.g. Scandinavia, California) but the trends are global, driven by both policies and customer demand. The US is one of the first electric vehicle markets in terms of sales, not in the last place because of the large variety of policy-driven regulation and incentives in states such as California. And not only or light vehicles: the California Energy Commission (CEC) forecasts that 25% of the buses will be fully electric by 2030 in California. Silicon Valley is also trail-blazing the autonomous mobility technology.
EDF Innovation Lab's E-Mobility activities encompass technology and product analyses, services and infrastructure that support and power electric vehicles, with a particular focus on testing new Smart Charging as a Service for the workplace as a business model to develop charging infrastructure in the US, as well as in Europe.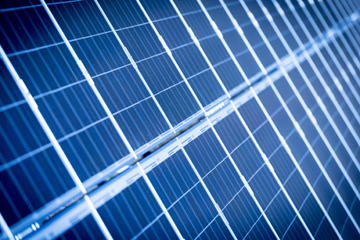 Microgrids
Microgrids are local energy systems consisting of distributed energy resources and advanced controls. They are on the rise throughout the US with an increasing focus on resiliency, reliability, and carbon footprint reduction goals. At EDF Innovation Lab we are taking a broad definition of microgrids, and our activities encompass of research on both electrical and thermal (i.e. including optimization of heating and cooling) microgrids. Our main focus is on the techno-economic assessment of an optimal microgrid, technology demonstrations, analysis of breakthrough technologies and market trends. We also explore synergies with other emerging concepts such as transactive energy in collaboration with local partners, e.g. Stone Edge Farm Microgrid.
EDF Innovation Lab has taken a lead role in defining the thermal microgrid concept, that combines system-level optimized thermal services, heat recovery, renewable energy, and electric power management for deeper carbon reduction and clean electrification of buildings. Read more about EDF's Thermal Microgrid Project.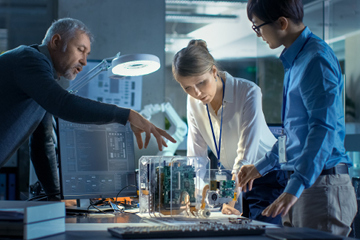 Open Innovation
EDF established an Open Innovation team in 2011, and we now are represented in seven countries in Europe, North America, and Asia. The core focus of the Open Innovation team is to identify trends and start-ups with innovative technologies or business opportunities that could benefit EDF Group or our customers – and then working in partnership with the start-ups to evaluate, demonstrate, and transfer their solutions into EDF. We do this through a combination of technology scouting activities, including active participation in the innovation ecosystems, developing and participating in demonstration projects. In addition to introducing innovative solutions to EDF business units so that they can be early demonstrators and customers for start-ups, the Open Innovation team also serves as the conduit for start-ups to be introduced to the various investment teams across EDF.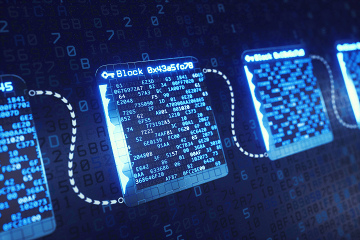 Blockchain and Distributed Ledger Technologies
Blockchain is one of the key enabling technologies driving innovation throughout industry, such as AI, IoT, and Robotics, and it is widely expected to be as disruptive as the internet. Its key features of shared ledgers, cryptography and smart contracts enable immutable digital trust and transactions that can be executed automatically in the physical, digital, and financial worlds. First popularized through projects like Bitcoin, Ethereum, and Hyperledger, blockchain is becoming increasingly of interest for enterprise operations. EDF R&D began investigating blockchain in 2015, and we now have active blockchain projects across numerous EDF research labs and business units. Some key applications and use cases that have been explored include:
Accounting & settlement – many middle and back office functions, data sharing and financial transactions can be automated, de-risked, and accelerated to near real-time through the use of blockchain.
Transactive Energy – not only peer-to-peer energy trading, but a category of business models that create and monetize flexibility by enabling more electric consumers, prosumers and/or devices to participate in markets to buy, sell, and trade electricity.
Renewable Energy Credits – RECs (often referred to as Guarantees of Origin in the EU) and other environmental attributes are examples of systems of tradable assets where blockchain can greatly increase the speed and accuracy of transactions, and market liquidity, while decreasing the transaction and oversight costs.